Land-based casinos are allowed in many countries of the world: USA, Portugal, Sweden, Monaco, UK. Nevertheless, inveterate players visit only certain gambling zones and avoid other cities. Where to go for a gambler who dreams to enjoy gambling from dusk till dawn? If you want to play poker with multimillionaires and feel at the top of the gaming Olympus, be sure to visit the most gambling cities in the world. We present a ranking of the top 5 Most Gambling Cities on the planet.
Las Vegas, Nevada, USA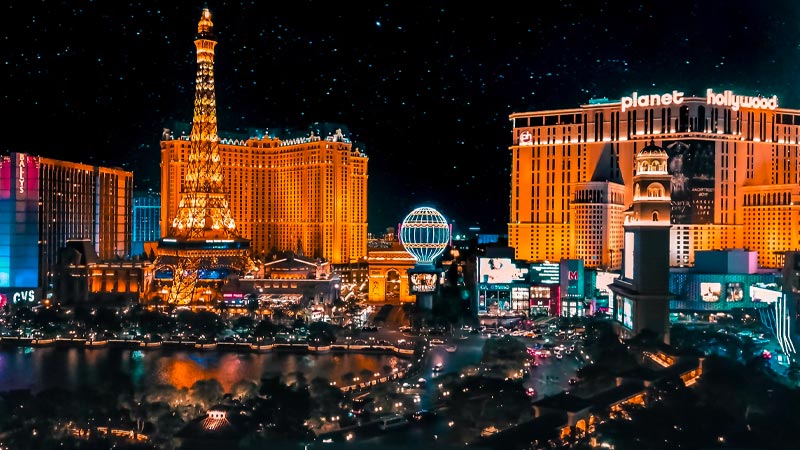 If you have not been to Las Vegas, you have never played in a real casino. Dozens of movies have been made about Las Vegas, and every self-respecting gambler would like to bet at one of the local casinos. In fact, it's the second most famous landmark in the United States after the Statue of Liberty. The city is in the middle of the barren Mojave Desert and there are no bodies of water within a 40 km radius. They don't produce anything here, but they make millions of dollars. In the summer the temperature rises to +40 degrees, but rooms in local hotels are better to book six months in advance – no free rooms.
The city has more than 70 major casinos, there are many famous brands: Bellagio, MGM Grand, and Venetian. If finances allow, and a place for a future vacation has not yet been chosen, we recommend a look at Las Vegas – the city of sins, gambling and entertainment.
Atlantic City, New Jersey, USA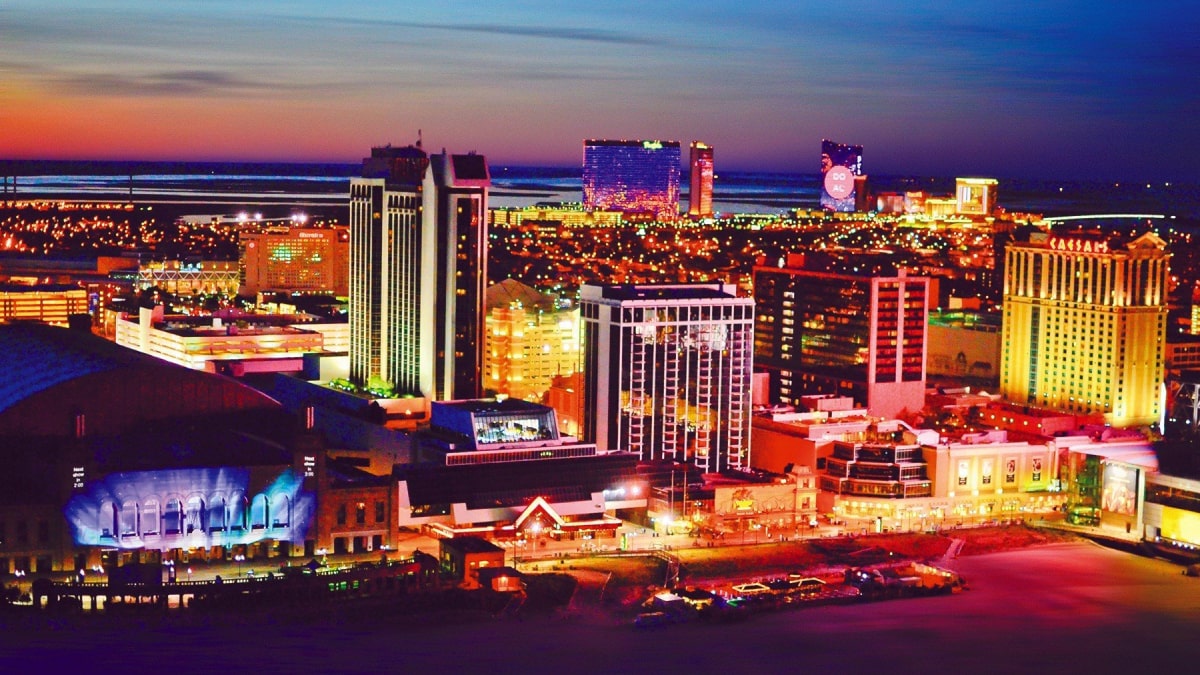 Unlike southern Las Vegas, Atlantic City is not as famous in the gambling world. Nevertheless, it is very convenient to visit if you live on the East Coast of the United States or in nearby countries. The resort town of New Jersey is famous for its sandy beaches, beautiful waterfronts and, of course, land-based casinos. Today, New Jersey's popularity as the gambling town of the world is gaining momentum. First of all, thanks to changes in U.S. law. Now residents of the United States and foreign gamblers have a lot more opportunities. However, casinos have been played here since 1976, when New Jersey residents in a referendum cast their votes to legalize gambling. Immediately thereafter, the owners of the Chalfonte-Haddon Hall Hotel renamed it Resorts International.
In 2018, New Jersey residents and visitors got a chance to bet on sports. Bookmakers have graciously opened their doors to visitors. Incidentally, this is one of the few states in the U.S. where not only land-based gambling, but also online casinos are flourishing. All these factors have made New Jersey the second gambling city in the United States after Las Vegas, attracting gamblers from all over the world.
Macau, China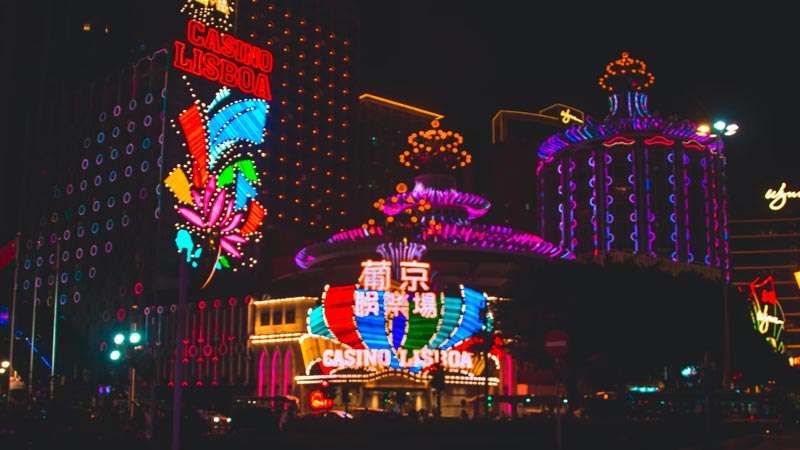 Not all gamblers have the opportunity to take a ticket to Las Vegas or spend a week or two in New Jersey. In that case, you can always consider a trip to Asia. Like Hong Kong, Macau is a special administrative region of China. Until 1999 the territory was ruled by Portugal, which had a great influence on Macau's culture and traditions. The city is not accidentally called the Asian Las Vegas. It concentrates on the largest casinos in Asia. The distance to Hong Kong is about 60 km, so the round trip takes a few hours.
What else do we know about Macau, the largest gambling city in the East? There are about 30 gambling clubs in the gaming zone. They account for 50% of the economy of the administrative area. Almost all of them are on the peninsula, the rest are on Taipa Island. Avid gamblers who bought a ticket to Asian Las Vegas can have a pleasant time playing at Casino Ponte, MGM Grand Casino and Venetian. In other regions of China gambling is officially forbidden. Macau, on the other hand, like the Phoenix bird that has risen from the ashes, continues to attract millions of tourists.
Monte Carlo, Monaco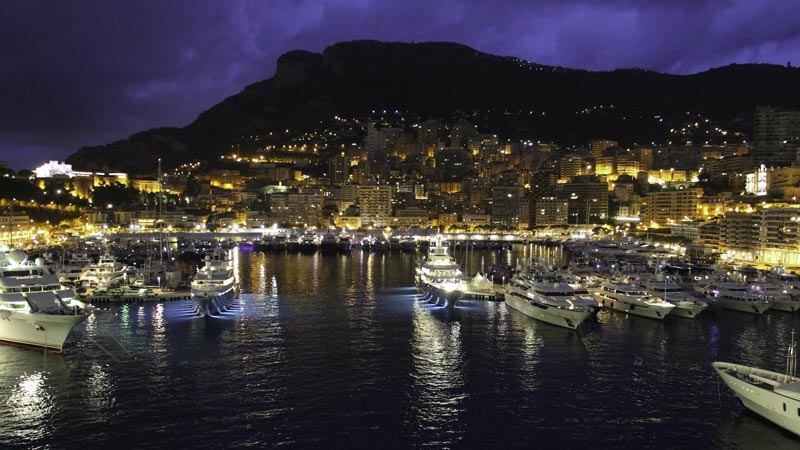 We are back in Europe with Monte Carlo, the city of wealth and luxury. The small principality of Monaco, located on the shores of the Mediterranean Sea, is home to dozens of land-based casinos. White-white yachts regularly moor here and one of the stages of the prestigious Formula 1 race takes place. With a population of 39,244 people, the Principality of Monaco is considered one of the smallest states in Europe. But it is definitely not the poorest – Monte Carlo is literally drowning in money and entertainment. It attracts gamblers not only from Europe. Americans, South Americans and Chinese come here regularly.
A curious fact. The first attempt was to open a casino in Monte Carlo in 1862. However, they failed. Ironically, but the development of gambling contributed to the construction of the railroad. Once on the train to Monte Carlo, travellers were in the heart of gambling. Today, the city was and remains one of the most popular casino players in Europe. By the way, Monaco itself is home to the largest number of millionaires and billionaires per capita.
London, UK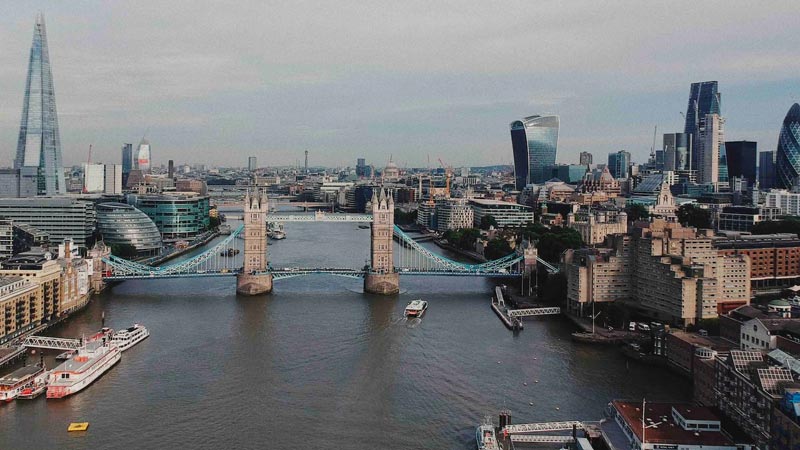 Do Londoners play in the casinos? Sure they do! By the way, not only the British, but also visitors to the Foggy Albion enjoy visiting land-based gambling clubs. Of course, many people associate London with Big Ben and the River Thames, Tower Bridge, and the London Eye observation wheel. But the capital of Great Britain is also a great place for those who would like to spend an evening or two playing roulette or playing a game of poker. More than 20 casinos have been built in the city, so avid gamblers can take part in any game of chance. One-armed bandits, baccarat, blackjack, several types of roulette – you won't get bored. The most famous land-based casinos in London that are definitely worth a visit are Aspers Casino, Ritz, and Hippodrome.
International Online Casinos are Still Popular
One of the reasons why players choose online casinos has to do with the accessibility of such games. You can play slots online in any convenient place – all you need is good, stable internet and a laptop or smartphone. Not every player can afford a trip to Monte Carlo or Las Vegas, and gambling establishments are becoming a good alternative to land-based casinos. In addition, many online casinos accept players from all over the world. True, there are age restrictions – the gambler must be 18 years old.
And what gambling city in the world would you choose: Atlantic City, Macau, London, Monte Carlo or the "good old" Vegas Strip?
Editor's Top Casino Picks This Week
Visit one of our top rated casinos and get your welcome bonus offer. Play now and win big!