The first slot machine was invented more than 130 years ago and quickly proved to be a hit among gamblers. As technology evolved and one-armed bandits grew more popular, the first video version appeared in 1976 and naturally evolved into what we know nowadays as the online video slot.
The main idea, however, hasn't changed much over the years – you place bets and spin the reels, each of which contains multiple symbols. Your goal is to have the symbols aligned to make a winning line.
Since slots account for the greater part of an online casino's game catalogue, the diversity is vast – from 3 reels to 100+ payline video slots. Different types offer different levels of difficulty and odds of winning, so instead of relying on pure luck and "letting the machine do its thing", it's worth learning more about the main features and concepts to increase your potential for big wins.
Let's first look at what most people would initially doubt when considering playing a slot online – the game's integrity. Providing a fair gaming environment is crucial for the success of any online casino. And when it comes to slots this is done using RNG.
RNG – Random Number Generator
To ensure fairness, online casinos are required to use RNGs to provide the same chances of winning to all gamblers. This guarantees not only that the result will be different for each spin, but also that each game with the same random number will always deliver the same result. To sum it up, this makes sure you'll be enjoying authentic gambling – the outcome of every spin completely depends on your luck.
Now that we've covered the outcome logic, it's time to look at the anatomy of the online slot.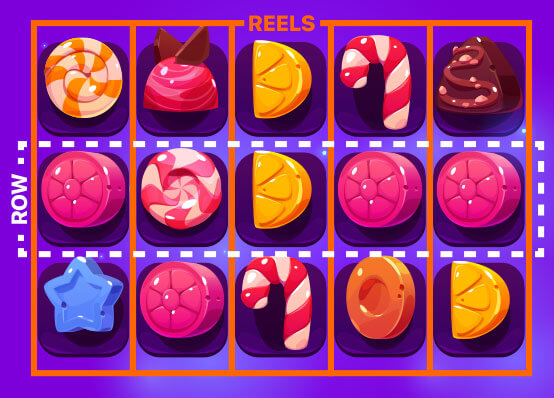 Reels & Rows
Reels are the vertical bands (each holding symbols), which scroll and stop to form rows – the horizontal symbol lineup. An online video slot game's interface usually has 4 or 5 reels and 3 or 4 rows. However, these numbers can vary with different software providers and some games feature even 7 or more reels, thus increasing the number of paylines.
Paylines
These are the lines you are placing your bets on. It is represented by a horizontal, vertical, diagonal or zigzaggy line pattern that goes across the reels to define a sequence of symbols. Paylines heavily influence the probability of winning. Just think of it – the classic horizontal line means you can win only if symbols get aligned on one row, while a diagonal one raises the probability of you being awarded a payout even if symbols appear on different rows.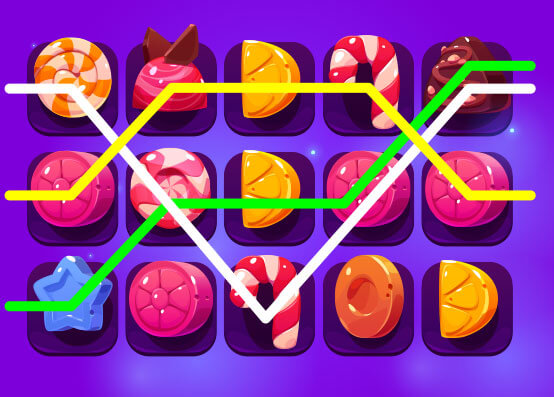 Types of Symbols in Slots
With the all the high-end animation that takes place during gameplay, knowing the functionality behind symbols is crucial when it comes to understanding what's actually going on in the screen in front of you.
Wilds
Wild symbols have become a must for each slot title. As the name implies, it can drive you crazy when you see it triggering the winning combinations you've been waiting for. These are usually the most profitable icons and can come with different effects – act as a crazy substitute, or have a multiplier effect on your wins! Everyone loves wilds because they add something new every time.
For example, if you're playing Gonzo's Quest (one of NetEnt's iconic titles), you would see a question mark, which animates when displayed on a winning payline. It would substitute for any symbol to complete a winning combination.
Scatter Symbols
Scatter symbols are one of the most important features of online video slots gameplay. They are special symbols that can appear anywhere on the reels and still trigger a winning combination. This makes them very valuable to players as they provide an easy way to win big prizes.
There are two main ways that scatter symbols can trigger winning combinations. The first is by matching up with other symbols on the reels to form a line or group. The second is by appearing in a certain order on the screen, which will activate a special feature or bonus round. Either way, these symbols can be extremely lucrative for players and often result in big payouts.
Bonus Symbols
Bonus symbols are another key part which, as the name implies, can trigger bonus rounds. They are less common, but have special functions like multiplying your winnings, sticky symbols, which stay in place for multiple spins; and stacked symbols, which cover multiple positions on the reel
What are progressive slots?
Progressive slots are a slot variation that offers a progressively increasing jackpot. They have become increasingly popular over recent years as people look for ways to increase their chances of winning big prizes when gambling online. While normal slot games typically offer fixed payouts based on your bet size, progressive slots give you the opportunity to win an ever-increasing prize pot by playing for longer periods of time or by betting more money per spin than usual – meaning there's always something extra at stake when you play one of these games!
The jackpot amount is calculated based on a percentage of the total amount wagered on the game. The more people play the game, the higher the jackpot will be. There are three different types of progressive online video slots: standalone, linked, and networked progressives.
Standalone progressives are not linked to any other machines or players. This means that only players who are playing at that specific slot can contribute to and win the progressive jackpot associated with it. Linked progressives, on the other hand, are connected to each other in some way (usually through an electronic network) and share a single progressive jackpot between them. Wide area networked progressives have even larger networks consisting of many linked slots in multiple casinos across multiple states or even countries!
These games have extremely large potential payouts since they pool together such a large number of wagers, but they also come with correspondingly high odds against winning since there is so much competition for the prize pot. No matter which type you choose to play, though, remember that all progressive slots require patience and perseverance if you want to stand any chance whatsoever of scooping up those life-changing sums of money!
Slots RTP & Volatility
RTP
As you might already know, RTP stands for "Return to Player." It is the percentage of money that a slot machine pays out over time. The higher the RTP, the more likely it is that you will be able to play for a long time without losing all your money.
It is calculated by dividing the amount of money paid out by the amount wagered. This percentage can be expressed as a decimal or percentage. To find the RTP, one has to start with the payback percentage. It is calculated by dividing how much the slot machine pays out in winnings (the "payback") by how much it takes in from players (the "handle").
For example, if a slot machine has an average payback of 95% and handles of $1,000,000 over one year, then its payback percentage would be 95%.
The next step in calculating RTP is to take this number and divide it by 100. (In this example, 95%/100= .95).
The final step is to take this number and multiply it by 100%. In this example, .95*100=95%.
When playing slots, you should always check the RTP before playing to make sure you know what your chances are of winning something back.
Volatility
Slot game volatility is the calculation of the variance in winnings from a slot machine. It is calculated by dividing the standard deviation by the mean. In other words, this is a measure of how much the payout percentage changes when the bet size varies. The calculation for slot game volatility is not as straightforward as it seems. This is because slot games are not completely random and there are many factors that make it hard to calculate this accurately. It is important for players to consider variance if you want to have a realistic idea of the size and frequency of potential winnings. The higher the volatility, the more likely it is that you will have a winning session.
How to Play Online Slots
As you might already know, RTP stands for "Return to Player." It is the percentage of money that a slot machine pays out over time. The higher the RTP, the more likely it is that you will be able to play for a long time without losing all your money.
Find a Good Casino with Bonus Offers
These days most online casinos offer casinos have some amazing welcome bonus offers, which include free spins at a slot game.
Know the odds
Find a quality review of the slot game you're after and get to learn more about its features – RTP, variance, wild, scatter and bonus symbols and any specifics it might have.
Get ready first
Play your fave slot for free in demo mode first, before you wager real money. Our site offers demo mode gameplay in every casino game review, so that's one great way to get familiar. Game providers' sites also often free play for countless titles.
Once you feel you got a solid understanding of the game and are comfortable with rational risks, just go for it.
Three of the most famous video slots ever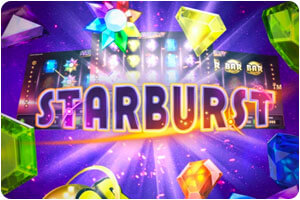 100% Welcome Offer up to $500!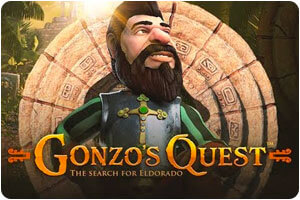 Claim up to $2,500 + 250 FREE SPINS!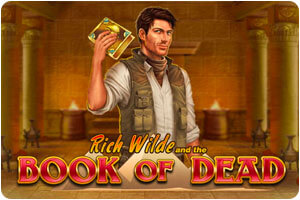 Grab up to $1,000 & 200 FREE SPINS!
The Bottom Line
Online video slots offer players far greater variety than what they can enjoy in physical casinos. They are relatively easy to learn and can provide fun and electrifying experience with a high average RTP of 95%. With an ever increasing list of quality software providers, a wide range of different themes and bonus games, there is something for everyone. Remember to play only at reputable casinos and be reasonable about your spending budget.
Editor's Top Game Picks This Week
Every week we choose the best casino games with the best return to player rate. Play now and win big!