Being Safe and Responsible for Gambling
One of the main things to take into account when it comes to gambling online is that your account at any casino is as safe as you are with your information. The casino itself is tasked with keeping your information, both personal and banking, safe. They have all sorts of measures to stop your information from going anywhere, and they keep it locked up well. They are subject to data protection laws and have to stick to them so that they don't put their licences at risk.

So then, the other point of risk is you. Use a unique password (preferably longer than 12 characters) on your online casino account, this limits the chance that someone may find your password if for example you use the same password at a website that is less safe and that website happens to get hacked. This also means that you should never give your password to anyone or log in to your casino account with a device that isn't yours because that device is out of your control and may already be compromised.
Additionally, if the online casino offers some type of 2-factor authentication for your account, use it so that your account is safer. 2-factor authentication works by using your password at the time of login, as well as a code sent to your mobile phone or email that checks to make sure it's you.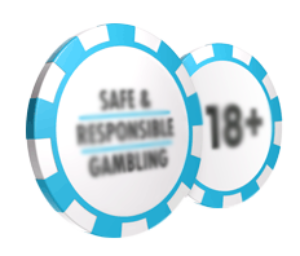 Responsible Gambling At Online Casinos
Gambling responsibly at a casino is both your responsibility as a player and the casino's responsibility as the platform owner. On their end the casino is liable to a certain extent for not identifying players who are gambling excessively both with time spent and money and on your end, you have to know your limits.
How A Casino Keeps You Safe
Over the years, online casinos have come under scrutiny for sometimes allowing players to excessively gamble or spend time on their websites, and that has led casinos to develop ways to help players help themselves. The main way they do that is by offering you options within your account that let you set deposit limits per day, week or month. This is the most basic of self-restraint methods, as it only lets you top up your account to a certain level and stops you from playing when that budget runs out. It also means that you will leave the website and focus your mind on something else which breaks the patterns and inroads to addiction.
The second way that online casinos keep you safe is by allowing you to exclude yourself voluntarily for determined periods or indefinitely so you're unable to use the site ever again if you feel that your gambling has grown out of your control. As well as this, casinos are constantly monitoring players' habits to determine whether you are spending too much time on the platform or if your account deposits are too frequent/large.
How To Identify If You Have A Problem
If you feel that any of these questions is true, then it may be time to try to take control of your gambling habits.
Do you gamble online as a reason to escape life or any problems you may be having in it?
Do you hide your gambling from important people in your life?
Have you ever put off real-life activities (work, social engagements) so that you can gamble online?
Do you consider any win from gambling, a win, even if you are down overall?
Have you ever gambled as a way to recover losses?
Have you sold any belongings to fund a gambling habit?
What You Can Do If You Feel You're Not In Control
Once you suspect that you have a problem there are a few things you can do to help yourself. Firstly, use the tools available at the casino to set deposit limits and time limits. Then it is a good idea to set yourself real-world limits, set an alarm on your phone to remind you what time it is and turn your device off when your time expires. It may be a good idea for you to hand over your financial devices to someone you trust so that they can monitor what you are doing, you shouldn't feel embarrassed about asking for help.
If you feel like none of these methods will help you, then it may be time for you to contact some government agencies that can help you: